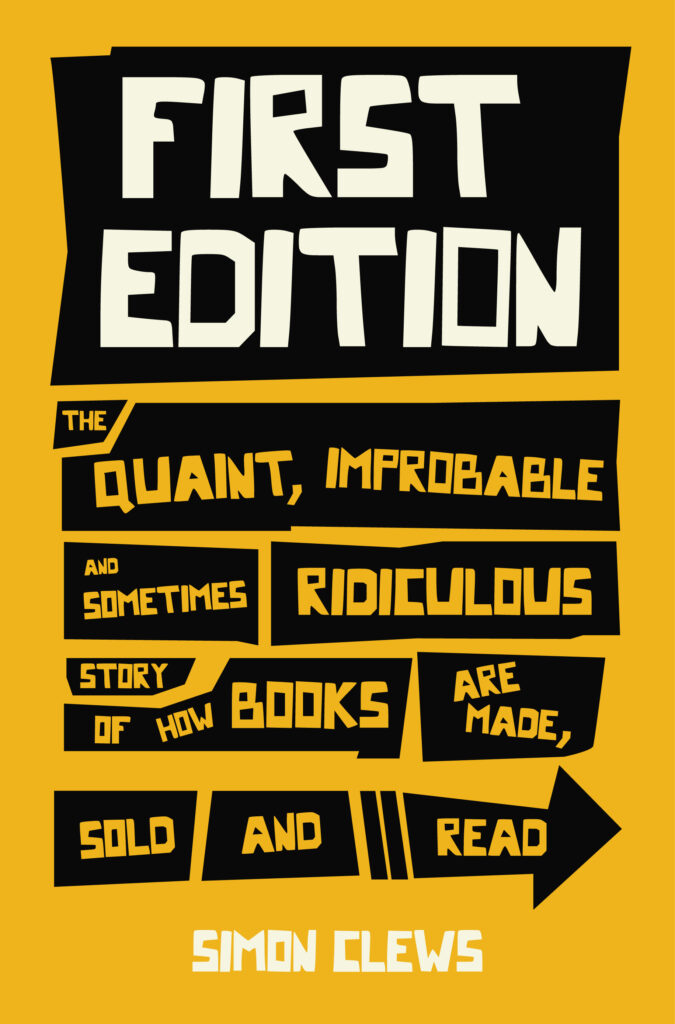 the quaint, improbable and sometimes ridiculous story of how books are made, sold and read
First Edition is a small scale, one-person theatre show, devised and performed by Simon Clews. Part talk/lecture and part standup routine, part carefully scripted dialogue and part wildly improvised rant, First Edition takes Simon Clews' decades of experience working in books, writing, publishing and literary events, and uses this to tell the story of how books are created, published and sold to their readers.
The show is optimistically entitled First Edition on that basis that, if it is successful and garners critical acclaim, it can be quickly followed by Reprint and then Second Edition, and so on. And, of course, if it's a dismal failure, it can always be relaunched for a heavily discounted and very brief farewell tour under the title Remaindered.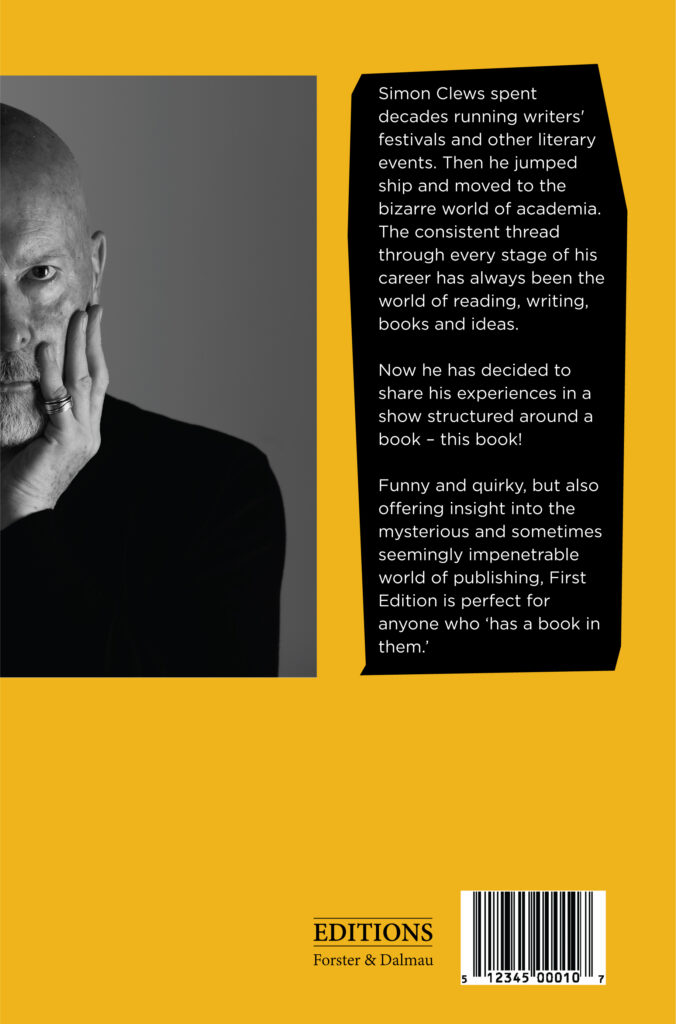 Funny and quirky, but also offering insight into the mysterious and sometimes seemingly impenetrable world of publishing, the show is perfect for anyone who 'has a book in them.'
Rehearsals are under way for First Edition and the show will be premiered at a major international writers' festival late in 2023. First Edition will then be available for touring shortly thereafter. To inquire about booking the show, contact Simon here. An information sheet about the show is available here and technical requirements for the show are available here.