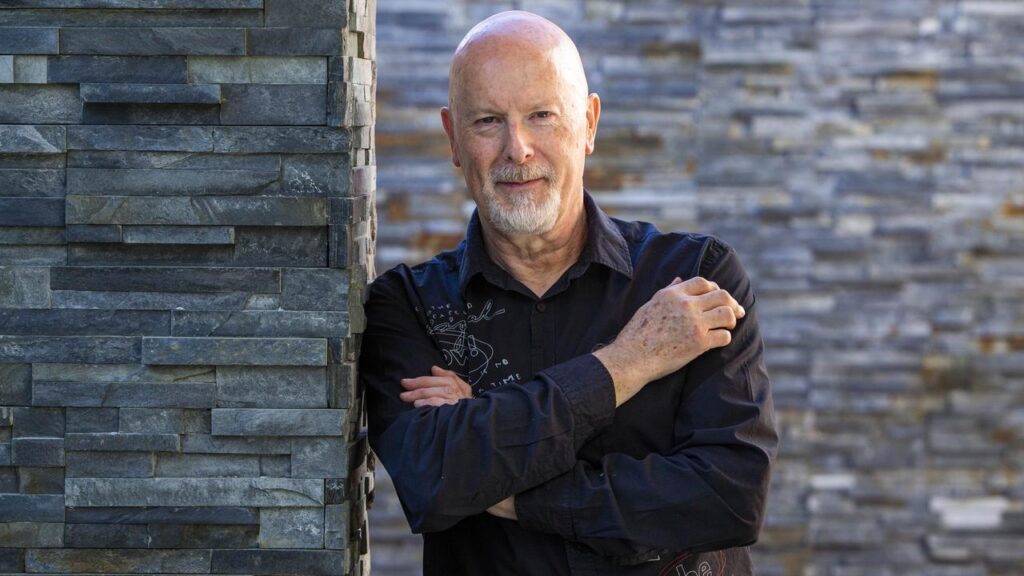 While I tend to talk up my recent experience at the University of Melbourne and my time running what was then Australia's largest literary festival, there is a bit more to my career than that.
Just in case anyone is interested, here is the 'back story' …
It all started more years ago than I care to remember when I was studying theatre and dance at a long since defunct polytechnic in the UK. This was my second attempt at starting tertiary education, a foray into French and Russian the year before having only lasted a semester. Towards the end of the first year an experimental theatre company called Triple Action Theatre visited, performed Titus Andronicus and gave workshops in what used to be called 'physical theatre.' I was sold – suddenly I knew what I wanted to be when I grew up (a footnote – this was a false assumption on my part – I still don't know what I want to be and I have yet to grow up). That summer the company posted a wanted ad for a performer and, lack of experience and talent never having stopped me from trying for things, I sent them my fledgling resume. Well, they must have been really desperate as they hired me! So I never did finish that course.
A year later after a successful tour of Solaris some of the company left to set up our own touring theatre company, T.N.T. – The New Theatre (which is still going strong and taking the world by storm Mr Google tells me). For three years we lived out of suitcases on tour around the UK and Europe and had the time of our young lives. We also managed to score the odd good review ("T.N.T. trio brilliant" in The Guardian) and the odd, odd review ("A tedious evening of sadism and transvestism" in the Colchester Evening Gazette).
After that I spent a couple of years in Paris simultaneously holding down three jobs – teaching English to French business people, masquerading as 'Professor of Theatre' at the American College in Paris and, most intellectually satisfying of the three, flipping burgers on the night shift and a French MacDonalds-wannabe called Comodburger. There's nothing quite like walking home through the streets of Paris at dawn as the street markets are being set up.
Australia was next on my journey – I must have liked something about the place as, well over thirty years later, I am still here.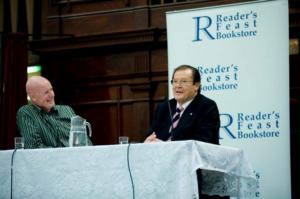 Since arriving here, I've done theatre, film, television and an awful lot of festivals and public events. Firstly, the sort of festivals that involve fairy floss, fireworks and parades, then later literary and ideas-based festivals. I've also written for a lot of newspapers and magazines. Which brings us to the Melbourne Writers' Festival and then the Melbourne Engagement Lab.
I also hate sitting still and have a complete abhorrence of "downtime" (my idea of a holiday is to get on a plane and work somewhere else for a while) so not spelled out in my resume are literally scores and scores (possibly hundreds, I really have lost count) of little projects in the world of arts and entertainment that have kept me busy over the years.
And I did go back to academia – twice actually. And eventually I finished something and got to go up on the stage with the silly hat and gown to collect the giant rolled up bit of paper.
So that's my back story – if you want to know anything else, the easiest way is to buy me a coffee (a strong latte, thanks for asking) and I'll be happy to answer any questions you may have.